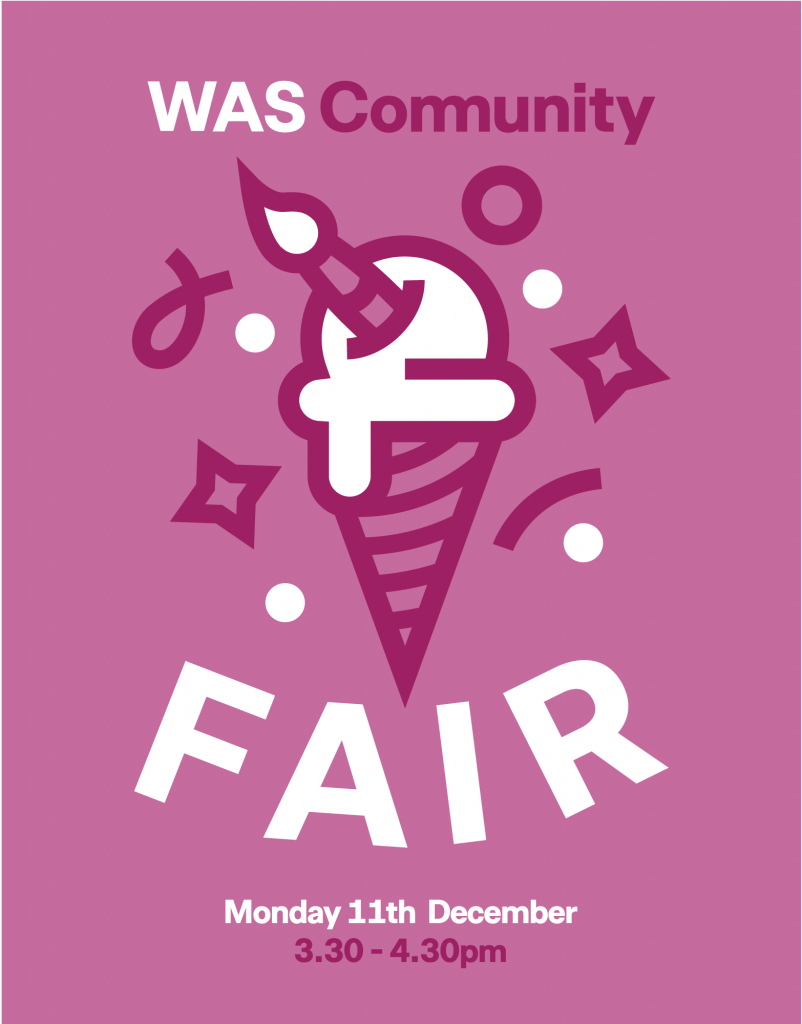 Western Autistic School will be hosting its annual WAS Community Fair on Monday 11th of December at 3.30pm – 4.30pm. The Community Fair will also be the Grand Opening of our whole-school art expo 'Day Dreams' which will run throughout the whole week.
All families are invited to take part in this event which is an opportunity to connect with the school community and engage in some fun activities including Art Expo, Virtual Reality, Music/Dance, Sensory Play, Cooking, Art, Bubble experience, Balloon Making, Face Painting / Henna, Billycarts, Photo Booth and Lucky Dip. There will also be a BBQ and Ice-cream truck for all to enjoy.
The 'Day Dreams' Art Expo will showcase some of the wonderful creative expressions produced by students of our school whilst bringing together the wider WAS community. The theme of this year's expo is 'Digital World" where students will be creating installations, performances and artworks that represent websites, blogs, apps and so much more, so that by walking through the exhibition, visitors are navigating through the digital world. 
Attached is a link to our Day Dreams Welcome video, explaining all you need to know about this event: https://youtu.be/r8FntNEsw68?si=m33CCmIsZa-2M2iD