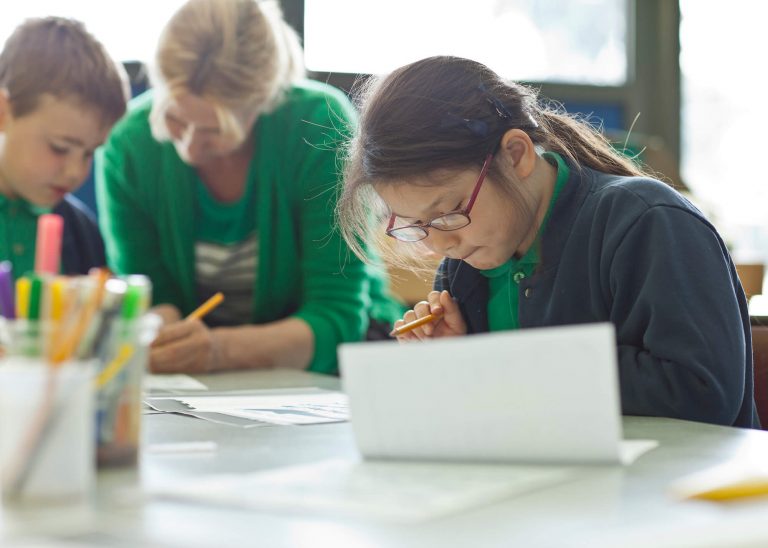 There are many programs and resources available to help schools meet the needs of all students, including students with disabilities. The Department of Education and Training Vic Government website Starting School is a useful source of information.
The Program for Students with Disabilities (PSD) gives government schools funding to help them support students with disability and high needs. Western Autistic School students must first meet eligibility criteria under the catergory of Autism Spectrum Disorder under PSD to commence enrolment.
This process commences at the students designated neighbourhood schools (DNS) the year prior to the students prep/foundation year. This website will assist you in finding your designated neighbourhood school DNS  https://www.findmyschool.vic.gov.au
Further information
https://www.vic.gov.au/programs-students-disability 
Register your Interest 
Please register interest at the school office by calling 9097 2000 or via email nicole.smith3@education.vic.gov.au.
Nicole will add your information to the database for future students in the year your child will start school. We will ask for information about your child and their age including asking some screening questions to determine if you should progress down the track of apply for PSD – ASD funding at their local designated neighbourhood school (goverment) with Western Autistic School as a preference.
Open Days Prep 2024 (Information webex sessions and walk and talk onsite tour sessions)
Webex Parent Information Session (online/virtually from your home)
Each session commences with a short presentation by the Principal and a leading teacher from our prep/transitions team [or a representative on behalf of the principal] these session provide families with information about the school, what a typical day at WAS looks like, the enrolment process for funding and a Q & A. Session will go for 45 minutes with the Q & A at the end which may go longer depending on the amount of questions. No need for a booking once you have contacted enrolments your details will be collected and invitations sent to you at the time of these sessions. Families are welcome to attend both terms or either session.
Term 2
Wednesday 3rd May 5:00pm
Term 3
Wednesday 19th July 5:00pm
Walk and Talk Onsite Tours
Our walk and talk tours are an opportunity to physically view the school, families will visit a classroom and the school facilities. At the conclusion of each tour, families will have an opportunity to compete an expression of interest form [also shared electronically at various points throughout the year]. This will be kept on file until funding is approved and an enrolment accepted for Western Autistic School for the prep intake in 2024.
Term 2 Week 3 through to Week 9 on Wednesday's
Term 3 Week 3 through to Week 9 on Wednesday's
Booking are essential (required) as numbers are restricted to a size which can easily move around the school.
Please contact the school office by calling 9097 2000 or via email nicole.smith3@education.vic.gov.au for next tour date with availability.
Disability Inclusion
The Victorian Government has launched Disability Inclusion, a new world leading reform package for children with disability in Victorian government schools. Visit Disability Inclusion: extra support for children with disability for more information. During the transition in 2023/2024 from the Program for Students with Disabilities (PSD) to Disability Inclusion (DI) updates will be shared with families promptly, processes may change under the new reform, the eligibility criteria for enrolment will remain the same for WAS under DI.