Principal Position for the new Niddrie Autistic School (Interim Name)
Downloads:
On 25th August 2020, the Minister for Education and Training approved the proposal for the two campuses of Western Autistic School to become stand-alone schools.This outcome is largely do the advocacy and school has collectively invested into the future of the two entities.
The first step in the transition to process into the two 2021 entities, is to advertise the principal's decision for the new Niddrie Autistic School. It is anticipated the position will be filled in Term 4, 2020 and will commence at the start of 2021.
The principal selection process will be administered through the South West Victoria Region as Niddrie is considered to be a new school.
Please come back to this page for further updates.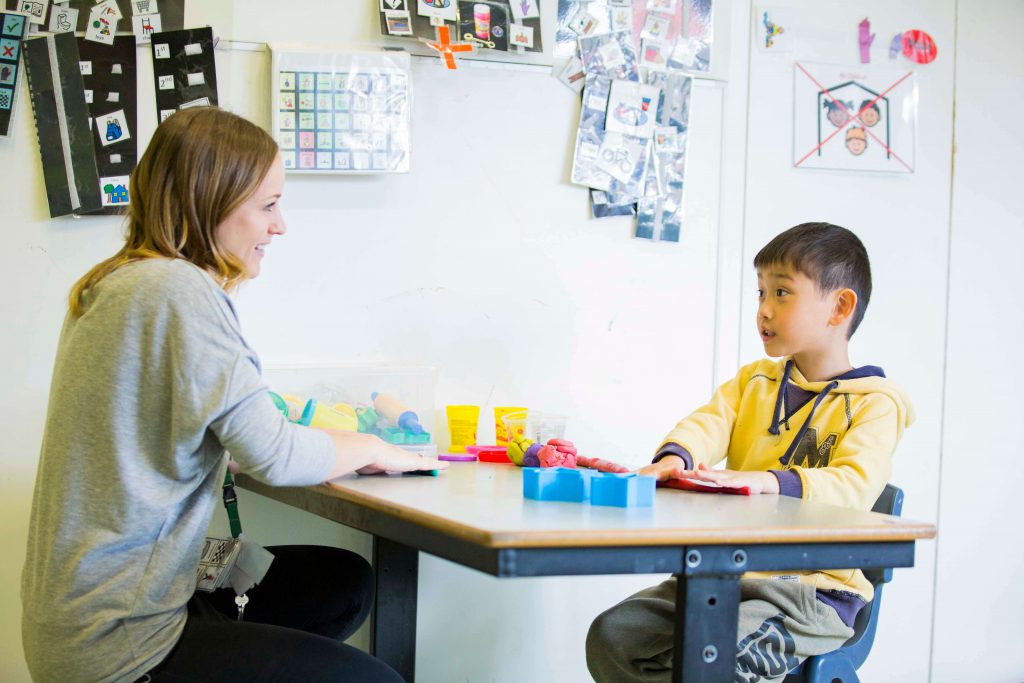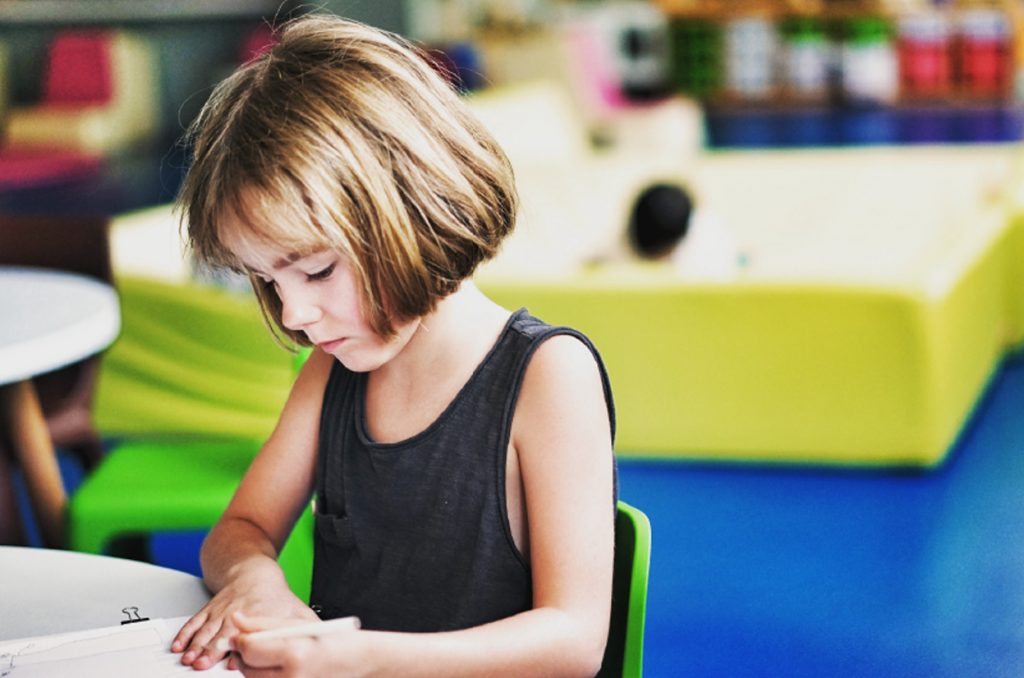 September 2020 update
Home Learning Plans - Niddrie

Teachers are feeling inspired by their daily connections with the children via videoconferencing and are developing their confidence and creativity to engage and  motivate the students in this new digital teaching environment. Video and phone calls have also provided a wonderful opportunity to connect with families and discuss how we can work with you to support your child. Each child's home learning plan addresses their individual goals and Victorian Curriculum priorities. We appreciate your feedback which assists the teaching team to individualise each child's plan and monitor their learning progress.

Home Learning Plans - Laverton

Teachers are enjoying connecting daily with the children via WebEx and are becoming skilled and creative with new ways to engage and motivate the students in the virtual world. The video conferencing and phone calls are also an opportunity to connect with you and discuss how we can work with you to support you, as your child's teacher, during the remote learning period. Each child's Stage 3 Learning Plan addresses their Individual Learning Plan goals and Victorian Curriculum priorities, provides a timetable and communication schedule that has been developed with you and also includes a section for fortnightly family feedback. Your feedback will assist the teaching team to individualise your child's plan and provide vital information towards assessment of student learning.  The teachers endeavour to cater for each child and family circumstance, we encourage you to discuss the plan with the teaching team and to work together to build a supportive plan for your child and your family.
August 2020 update
The period of remote learning at home has shone a light on the importance of the child at the centre of learning programs. We have seen the ability of our school to build a program around the needs of each child in collaboration with parents.
The Home Learning Program at WAS has reinforced our connection as a school community. We want to build on this. Parents are helping to map the future of parent-school collaboration. Your feedback will help us re-focus our new strategic plan and help us build in what we have learnt over the past nine weeks.
26 May update
Today all students who attend special schools return to the classroom. All students are expected to attend school as normal.
Of course, the high importance and value our school places on the partnership between home and school does not change. If anything, this partnership has been made stronger since Covid-19, and we want to build on the momentum that has been built between teachers, parents and students during remote teaching and learning. A survey will soon be sent to all families that will ask your opinions on how best to to that.
Stage 2 of our school's Learning from Home program links each child's foundation individual learning goals with the learning level of the Victorian Curriculum in English, Math and Personal and Social Capability.
Teachers are beginning to roll out resources for stage 2 of the home learning program and parents will be notified shortly when these resources are available for your children if you have not been notified already.
Parents will also have received information regarding the initial WebEx video conferencing protocol for meetings with your child/ren's teaching team.  This information included instructions for how to set up WebEx at home, and an opt-out form for any families who don't want to participate preferring phone calls and emails.  We know that families and staff are very excited to use the video conferencing platform for parent – teacher meetings.  Teachers will continue to build on the opportunities made possible with video conferencing in the coming weeks.
At stage 2 we also hope to make available an option for peer to peer connection through audio or email messaging.
10th April update
Work is also underway to identify students who do not have access to digital technologies at home. Devices such as laptops and tablets will be made available on loan to these students free-of-charge to ensure no student misses out.
Most of our teachers will also be working from home. All of them have been working hard to put curriculum plans in place to ensure continuity of learning and to support the wellbeing of all our students.
All parents and carers will be contacted by phone on Wednesday the 15th April. Your child's teaching team will set up a phone conference with families to discuss the family's needs, the individualised plan for learning at home and the resources required for home education.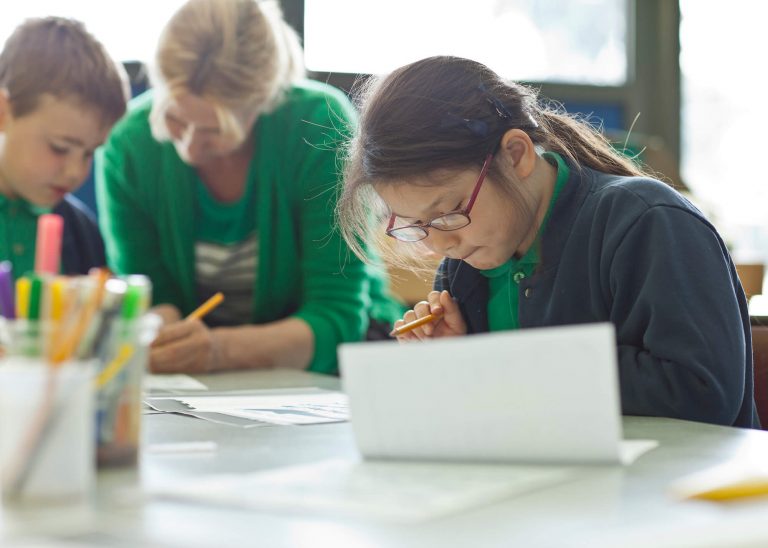 For the most up to date information in the Department of Education Program for Students with Disabilities go to:
https://www.education.vic.gov.au/parents/additional-needs/Pages/disability-students-program.aspx
This website will assist you in finding your local government school https://www.findmyschool.vic.gov.au
Further information about the Program for Students with Disabilities [PSD] can be found on the DET's website.
Please contact Sarah Testa with enrolment enquiries. Sarah will add your information to the database for future students in the year your child will start school. Sarah will ask for information about your child and their age including asking some screening questions to determine if you should progress down the track of apply for PSD – ASD funding with Western Autistic School as a preference].