Autism Teaching Institute
The Autism Teaching Institute (ATI) was established by Western Autistic School in 2005 to deliver specialist teacher training in the area of students with ASD with the brief to create systemic change. This occurred in response to a perceived need for specifically trained professionals in this area of great need.
Professional Learning Program: School-Wide Inclusive Practice
A Joint DET & WAS initiative, the professional learning program in 2018 is offering specialised training to School Leaders and SSS staff. This program will continue into 2019 with additional training options being rolled out early next year.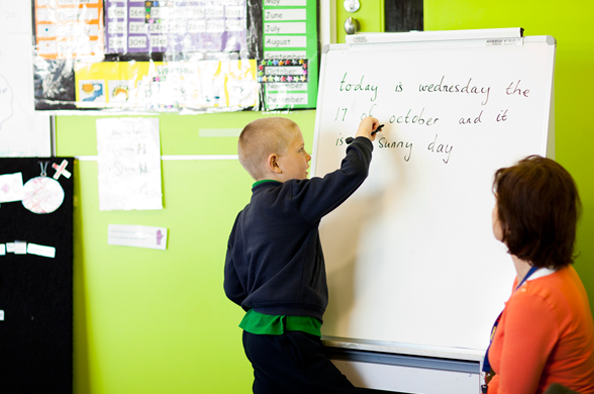 Practical Research Autism Centre (PRAC)
The mission of the Practical Research Autism Centre (PRAC) is to improve teaching practice and educational interventions for students with Autism Spectrum Disorder.
The work of PRAC is oriented by a theory-to-practice model where research informs practice using measurable standards. PRAC aims to provide world-class practical research in autism education.
Wattle Intervention Education Program
The Wattle Education Intervention Program provides a short- term placement for adolescent students with ASD, Complex needs and Mental Health issues
The Program supports the educational needs of a group of adolescent students that despite all reasonable adjustments, are disengaging, or disengaged from their mainstream schooling (Home School). The Program implements research evidence based practices and intervention strategies designed to build the academic, personal development and wellbeing of students. These evidence-based practices and strategies are implemented in close collaboration with the Home School. The Program is designed to enable students to return to their Home School or another school or vocational pathway identified through the Student Support Group in consultation with the student and their parents/carers. In 2018 the new revised enrolment policy for the Wattle EIP developed with and endorsed by the SWV Region, is being trialled for review at the end of the year.